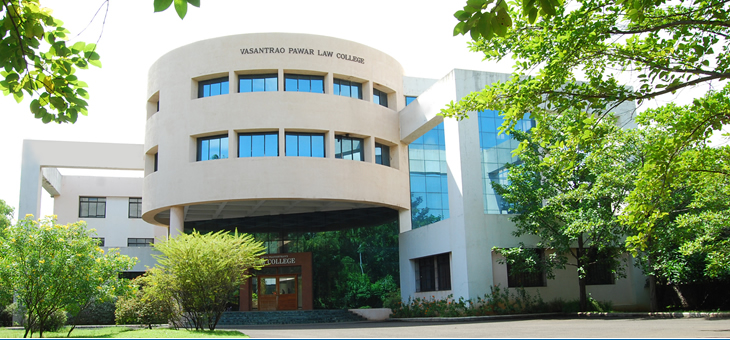 Vasantrao Pawar Law College is an institution established in 1999 by Vidya Pratishthan, a trust registered under Bombay Public Trust Act and also a society registered under Societies Registration Act. The College is affiliated to Savitribai Phule Pune University and it is recognized by the Bar Council of India.
Presently the College conducts three years LL.B. course and five years B.A. LL.B. course. The College has received permanent affiliation for both the courses from Savitribai Phule Pune University. The College also provides one year Diploma in Labour Laws and Labour Welfare and Diploma in Cyber Law. The College has state of the art infrastructure with latest technology, well-qualified staff, an excellent library and hostel facility for girls and boys within the college campus.
The College has established various cells and committees for carrying out student-centric activities. It has established anti-ragging cell, Prevention of Sexual harassment Cell, Students Grievance Cell, Womens' Cell, Moot Court Society, Research Committee, Library Committee, Legal Aid Clinic, NSS Unit, Nature Club, etc.
The College publishes annual magazine called Vidya Vishwa and encourages students to participate in various competitions at state and national level. The current strength of the College is 409. In order to promote inclusive society the College has established Equal Opportunity Cell. It ensures equal treatment to the disadvantaged sections among the students in all the activities of the College. The College strives to give representation to the students in different committees and cells.